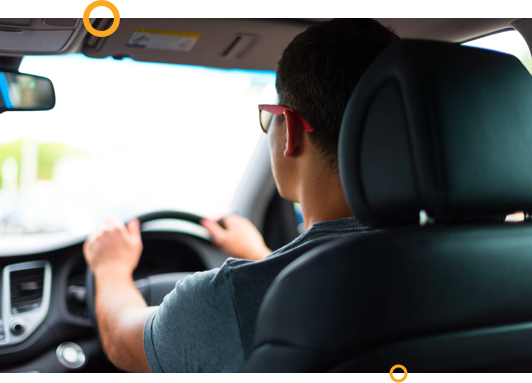 7 Best Places to see In Kerala in July
When the monsoon finally arrives in Kerala in July, the state is transformed into a verdant paradise rich with unusual plant and animal life. This makes July one of the most delightful months to visit Kerala.
When the Cascadian waterfalls and flowing streams take on the appearance of a bride's veil, the state is known as "God's Own Country" and dons a breathtakingly beautiful green attire. Yes, July is the season of the highest rains in Kerala, but that does stop you from looking at the most popular sites in the state.
Kerala's Top Ten Best Trekking Locations
Your eyes will feel at ease and your senses will be instantly revitalized thanks to the abundant lush foliage that can be seen everywhere. Therefore, if you want to go on vacation in July without having to deal with a lot of other people and you adore the rainy season, you can check into booking CBAS to Kerala from TAXIDA and get exciting offers to make an affordable vacation plan. Because it is the off-season, you can take pleasure in the rain and the natural splendour that surrounds you at this time.
The climatic condition of Kerala in July
The month of July in Kerala is characterized by overcast skies, and the state receives an average of 239 millimetres of rainfall during the couth. The temperature hovers at 27 degrees Celsius and can reach 30 degrees Celsius at its warmest. Even if the temperature begins to drop in the evening, it is still pleasant enough to take a walk down the beach. You'll feel much more at ease thanks to the gentle air.
It doesn't matter how rainy it is in Kerala in July; the weather can't keep visitors at home. So, and you'll see the natural splendour of this region in July, make a list of all the spots you want to go to and then start checking them off one by one. To help you plan your July vacation to Kerala, we've put up a list of the 7 most incredible spots in KERALA.
Thekkady
Varkala
Athirapally Falls
Thattekad
Mararikulam
Thenmala
Ashtamudi Lake
1. Thekkady
Would you like to see a forest come to life during the rainy season? Thekkady's Periyar forests, on the other hand, come to life during the Kerala rains by becoming breathtakingly magnificent. Periyar National Park, Suruli Falls, Mangala Devi Kannagi Temple, and Mullaperiyar Dam are a few of the closest attractions and you can also participate in bamboo rafting and nighttime forest patrol, and other activities during your tour. It's one of the best destinations in Kerala to visit during the monsoon season.
Top 7 Places to Visit in Goa with Family
Kerala's natural beauty may be seen at its finest at Thekkady, located in the Idukki region on the riverbank of the Periyar River in the Periyar Timberland. In the foggy rainfall season, the Great Periyar will steal your breath away as you sail through the woods of the Periyar Timberland. Thekkady is one of the most popular destinations in Kerala, and it's not hard to see why.
2. Varkala
The Papanasa slopes are well-known, but the rest of this coastline has a calm, serene quality. It sits on the Arabian Sea's dazzling shoreline, surrounded by palm palms and red cliffs. This area, located on the outskirts of Trivandrum District, is enhanced by the storm. Mountains, beaches, and cliffs all grab hold of and increase the storm's ferocious winds.
5 Cool Places to Visit in South India During This Summer
If you're planning a trip to Kerala in July, make sure you don't miss this spot because it is the ideal destination for those seeking tranquillity. If you're looking for a place to get away from it all, this is the place for you. It's a good idea to see Varkala Beach, Sivagiri Mutt Trivandrum, and the Varkala Cliff during your stay.
3. Athirapally Falls
All the well-known films shot in this idyllic splendour feature the Athirapally cascades, which are renowned as the Niagara Falls of Kerala. Structured roughly 145 kilometres from the Western Ghats, the Chalakudy stream in Thrissur is situated at a height of 80 feet. While in Kerala during a downpour, imagine the thundering falls and the angelic excellence that can't be disregarded.
Best 15 Honeymoon Places in South India
Athirappally cascades are a must-visit rainstorm destination in Kerala, and they may be seen in action amid a storm. Vazhachal Falls, located approximately 3 kilometres away, and Charpa Falls, located in the Vazhachal wilderness, are two smaller waterfalls near Athirapally.
4. Thattekad
Thattekad is known for its serpentine pathways and cascading waterfalls. However, there are many more aspects to consider as well. Various migrating bird species and unusual flora and animals can be seen during the monsoon season.
Bengaluru to Isha Yoga Center - a Detailed Guide
Visit the enormous plantation with mahogany and teak. A few of the best-known landmarks in that region are the Thattekad Bird Sanctuary, as well as the Inchathotty Suspension Bridge, Bhooththankettu Dam, and the Idamalyar River. Kayaking is an option here if you're feeling adventurous.
5. Mararikulam
It is a well-known treasure that may be found right in the middle of Alleppey. It is also regarded as an off-the-beaten-path destination that has not been explored. You may experience the allure of the Kerala rains during one of the most scenically beautiful spots in the world, which is Mararikulam. The Marari Beach, the Pathiramanl Lake, the International Coir Museum, and St. Andrew's Basilica Church Arthungal are some places you can see while you're here.
6. Thenmala
Village Dedicated to Ecotourism When it comes to vacation activities, nothing beats a ride atop an elephant for its regal air. At the Heritage-based Eco-tourism village Thenmala, you will have the opportunity to enjoy this.
Places to Visit in Tamilnadu During Monsoon Season
Due to its location at the foothills of the Western Ghats and the fact that it is a small community, Thenmala is the ideal location for an elephant ride. You can enjoy other outdoor activities like rock climbing, trekking, and camping in the woods in addition to riding elephants.
7. Ashtamudi Lake
You just cannot miss out on a trip to Ashtamudi lake if you have even a passing interest in houseboats and homestays. The name "Ashtamudi" comes from the significant eight channels or portions of the waterway, and the town itself serves as a gateway to Kerala's backwaters. Southern excellence will enchant you with its peaceful and refreshing atmosphere, which is widely known for its houseboat trips. If you take the boat journey that is eight kilometres long from Kollam to Alappuzha in this lake while it is storming, you will go crazy for this fascinating silent charmer.
Best Long Weekend Getaway Destinations from Bangalore
You might spend your vacation in one of the most natural settings possible at these locations, which are accessible even during the rainy season. You may unwind in the shade of the coconut palms that line the shore while also feasting on the freshly caught fish. You can treat yourself to some relaxation with a calming Ayurvedic massage. Tekken Guruvayoor Temple, Thevalli Palace, Neendakara Port, and Adventure Park are some of the places that are worth seeing when you are in this area.
7 Best Places To Visit In Ooty In 2 days
In conclusion, these are the locations in Kerala that are open for tourism during the monsoon season. During the monsoon season, you really must make time to visit Kovalam, another stunning location. You really must go to the well-known beach in Kovalam, where you can also participate in a wide variety of activities.
It is only ten kilometres away from the Trivandrum International Airport, and it is home to some of the most beautiful beach parks and beaches in the world. Therefore, if you are thinking of taking a trip to Kerala, make it a point to spend some time at one of these top attractions during July. Book cabs using TAXIDA to experience a comfortable vacation anywhere in India.
India's 1st taxi price comparison & booking platform.
Affordable ac cab rides at your doorstep
India's affordable
taxi service