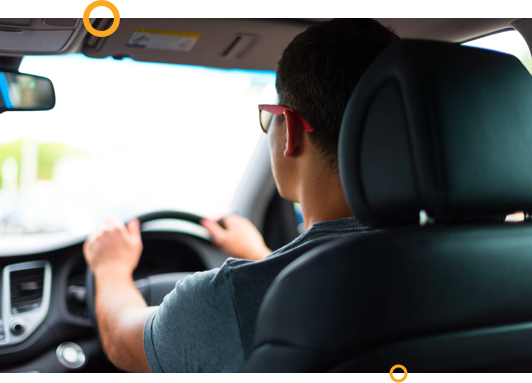 Kerala's Top Ten Best Trekking Locations
Kerala, with its lush vegetation, diverse wildlife, stunning waterfalls, and forest hiking paths, is the ideal destination for a memorable vacation or business trip. It's no secret that Kerala is a popular destination for trekkers.
Your senses are delighted by the aroma of the tea plantations as you walk through Kerala and Munnar's breathtaking trekking destinations. As you trek across Kerala's top trekking destinations, you'll get a taste of both adventure and nature.
Kerala Trekking Season: When to Go
As for hiking, Kerala offers several of the most exhilarating routes in the country. Trekking in Kerala is well-known and appealing to hikers. Kerala is a year-round trekking destination, with a variety of trails open at all times. During the monsoon season, August and September are the finest months for trekking in Kerala. After the monsoon, Kerala will be lush and green, with trickling waterfalls. The non-humid environment makes it ideal for exploring Kerala's many hiking destinations.
Searching for the best trekking locations in Kerala? Wildlife trekking, woodland trekking, & night safaris are just a few of Kerala's moderate and difficult hiking options. Trekking can be booked exclusively at forest offices or government-approved centres.
All trekkers and tourists alike can enjoy Kerala's 10 best Trekking Places. We recommend that you visit Kerala and trek over one of these beautiful routes to create unforgettable moments that you will cherish for the rest of your life.
Agasthyarkoodam Peak Trekking
Many people trek through Kerala's Agasthyarkoodam summit near Thiruvananthapuram. Kerala Forest Departments in Trivandrum issue Agasthyarkoodam Trekking Passes. Bonacaud, about 50 kilometres from Thiruvananthapuram, is the starting point for the walk. At least 1800 to 2000 different species of plants and animals can be found on both sides of the hiking trails, including elephants, wild bulls, and a variety of other animals.
Rare birds & jungle treks in Kerala attract birdwatchers and ornithologists alike. People can unwind and refresh themselves by trekking through the midst of the forest on this summit, which is surrounded by a dense canopy of trees. Get away from it all with an exhilarating walk through the wilderness. It's one of Kerala's best-hiking destinations.
Agasthya, a famed mythological sage, is the inspiration for the name of Agasthyarkoodam peak. This makes the top a pilgrimage site as well, with such a shrine to him in place. January to April is the peak time for pilgrimage in the United States.
Chembra Peak Trekking
Wayanad is home to Chembra Peak. With a heart-shaped lake in the centre of grass lawns and a calming environment filled with lush green vegetation and unusual wildlife, Hridayathadakam (Heart-shaped Lake) is among the most well-known trekking locations in Kerala. You can go to Meppadi from Kalpetta, the main town in the Wayanad area, which is where the trekking begins. All around Wayanad, this peak can be seen, and trekking permission is required from the Meppady forest office. Chembra summit is a three-hour hike from the base.
Local trekkers pay 500 rupees for a party of ten, whereas international tourists pay 1000 rupees per person. Trekking during the wet season is not recommended since the trail gets slick.
In total, the Chembra Peak climb is around 4.5 kilometres in duration. Meppadi to Watch Towers is a 1-kilometre walk, while Watch Tower and Heart-Shaped Lake i2-kilometre drive. The Hear Shape Lake is 1.5 kilometres away from Chembra mountain. The track is a moderately difficult one, but it's well worth the effort to explore it.
Meesappulimala Trekking
Kerala Forest Department offers a Kerala Hiking Package to Meesappulimala, the second-highest mountain in the Western Ghats, with an overnight stay. The Forest Department office at Munnar can be used to book treks. The Rhodo Valley is the location of the walking trails, which is an extremely challenging route. There is a view of the Pandava cave from the hiking base camp.
All trekkers can stay at Rhodo Mansion, in midst of the cloud top; a mystical place indeed, or at camps and tents set up near the base of Meesapulimala. To the top of the Rhododendron trees, keep going and ascend. As this is a hard trek of 8 hours, basic preparation should be done very thoroughly. Take a Meesapulimala hike to see Munnar tea gardens from the summit of the paths and on the route.
Dhoni Hills Trekking in Kerala
Kerala Forest Department offers a Kerala Hiking Package to Meesappulimala, which is part of Anamudi, the second-highest mountain in the Western Ghats. Arrangements for trekking can be made at the Munnar Forest Department office. To get to the Rhodo Valley, you'll have to hike across it. The Pandava cave may be seen from the hiking base camp on the way to Rhodo valley.
Camps and tents near Meesapulimala's base are available for hikers to stay at Rhodo Mansion in the clouds, which is a truly magical location. Onward and upward to the top of the Rhododendron trees, my friends. Because it's an 8-hour hike, you must do all of your pre-trip homework. It is possible to see Munnar tea plantations from of the top of the paths and on the route when you go on a Meesapulimala walk.
Ramakkalmedu Peak
Ramakkalmedu peak, located 45 km away from Thekkady on the Idukki border, is another excellent hiking track for beginners to learn the ropes. The peak offers a stunning view of several villages and towns in Tamilnadu, and the hike is worth it just for that. Allow yourself to be rejuvenated and re-energized by the soothing sound of the wind in your hair. It's impossible not to be filled with happiness and contentment when gazing across bamboo forests and grasslands.
At the top of Ramakkalmedu peak, you'll find the Kuravan and Kurathi Statue, one of the trek's highlights. During the early hours of the morning, this area becomes densely foggy. Ramakkalmedu is an excellent place to visit for those who want to learn more about India's past. Thekkady Boat in the morning is a great way to start your day, and then you can go return to Thekkady for a night's rest.
If you're thinking of going trekking in Kerala, you should prepare by doing cardio/walking or another outdoor exercise for 15-20 days before your trip.
Most of Kerala's top hiking spots are plastic-free zones, so bring plenty of water in recyclable nonplastic bottles instead of single-use plastic bottles.
While trekking around Munnar, you'll find yourself surrounded by lush greenery, which is a great way to unwind and recharge your batteries after the rains. In addition, the slick rocks and plains of the Monsoons make trekking dangerous. During treks in Kerala, the combination of slushy pathways, slippery rocks, pelting rain, and low visibility creates the perfect storm.
Look out for leeches! Apply a mixture of tobacco and mustard oil to your legs and shoes before embarking on the trek. Always have salt and tobacco on hand.
The nicest and most unusual experiences can be had during winter hikes. It's a thing to behold when the mountain summits are shrouded in mist. Travelling through a forest is a once-in-a-lifetime opportunity that should not be missed. No waiting just hikes it. Climb up the mountains and keep yourself fit as well as explore the best view together. Happy trekking.
India's 1st taxi price comparison & booking platform.
Affordable ac cab rides at your doorstep
India's affordable
taxi service