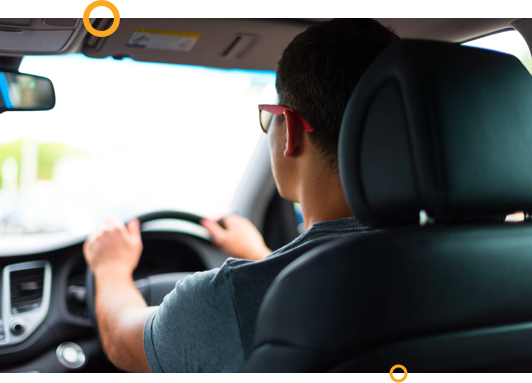 Top 7 Places to Visit in Goa with Family
At first sight, you'll fall in love with Goa. It is rare for a traveller to return from this beautiful vacation place with a gloomy or unhappy disposition. If you're looking for something other than beachfront shacks, you've come to the right place.
Goa is the smallest state in India, but it is also the most culturally diverse. Goa has so much to offer that you'll be unable to fit it all in on a single holiday. Goa has long been a popular tourist destination within India, and that popularity is only going to grow. Goa is a great family vacation spot despite its reputation as a more popular location for single travellers and couples travelling together. Everything from beaches to shrines, churches, and forts may be found in Goa's diverse landscape.
What is it that you're hoping to achieve? Or, do you feel called to a life of discovery and adventure? Goa has a diverse range of attractions to suit a variety of tastes. There is no better way to experience the culture of a new location than by going on a journey to find yourself in the places you visit. In spite of the fact that Goa is a relatively inexpensive vacation destination, you'll be in for an unforgettable experience regardless of your budget.
Butterfly Conservatory of Goa
A butterfly conservatory in Goa, Ponda, is a small refuge containing more than 100 kinds of free-flying butterflies. These butterflies and also the wild plants in this conservatory are inseparable, and there are no cages or walls to keep them in. This is a wonderful site to see in Goa. The proprietor of the spice farm next door developed and maintains this private park.
In spite of the large number of tourists that flock to Goa each year from all over the world, some little paradise remains largely unknown. Goa's conservatory is a great place to unwind after a long day of exploring the city's tourist attractions and busy streets. As many as twenty to twenty-five different kinds of butterflies can be found at any given moment during the year. Many more butterflies & stunning flowers are in bloom during the peak season.
Arambol Beach or Harmal Beach
About 90 kilometres from the Bambolim Airport and 43 kilometres from the capital Panjim, Goa's northernmost beach—Arambol—can be found in a historic fishing village of the same name located in the state. Arambol is a hotbed for live music, with both local and international artists flocking to the area to perform. Tourists go to the nearby freshwater lake, which is one of the most popular attractions in the area.
This beach is a great place to go paragliding & kite surfing during the peak season because of the strong winds that blow along the coast. Tourists go to Arambol Beach during the summer months to enjoy sunset parties with musical music and dancing. The sea around here is ideal for open-water swimming and rowing because of its tranquil seas. Arambol, Goa's best-kept secret, is the perfect spot to relax and soak up some rays. Chapora Beach is another beach that should not be overlooked.
Historic Portuguese fortifications in the area make it a popular tourist destination in Goa. Goa's best-kept secret, it's a must-see. Mapusa is roughly 10 kilometres distant, in case you'd like to get a better sense of its position. It attracts hundreds of visitors every year because of its black lava rocks, sandy white stretches, and wide variety of palm trees. Atmospheric tranquilly can be disrupted by the flood of tourists. The beach's natural surroundings make it a haven for hikers and bicyclists alike.
This beach is ideal for those who enjoy water sports & beach activities. Chapora beach is a popular destination for travellers interested in water sports like windsurfing, jet skiing, and parasailing. Anglers also flock to the beach, bringing their gear and casting their lines. Visitors visiting the Chapora Village, a small town just a few miles away, will be able to buy unique souvenirs handcrafted by local craftsmen.
Shri Mahalaxmi Temple, Bandora
One of the attractions in Goa is this. The Shri Mahalakshmi Temple, located in Bandode, is one of the several temples in the hamlet that is dedicated to the goddess Mahalakshmi. Plaques in the temple provide insight into the history of the ancient rites that were performed here. This temple was built around 1413, according to historians. Folklore has it that two worshippers, Safto and Fato, snuck the goddess' idol out of the temple at midnight for fear of its idol being persecuted.
In doing so, however, they left behind the goddess's footsteps, which the villagers continue to revere to this day. It wasn't until years later that the statue of the deity from Colva was relocated to this location with the initial idol. There are currently two images of the same goddess housed in the temple, and both are revered with tremendous fervor. Every year, a chariot parade honoring the goddesses is held, and it's quite the sight. When in Goa throughout this great celebration, do not miss this parade.
St. Augustine Tower or the Church of St. Augustine
The ruins of the Church of Saint Augustine are a stark reminder that even the most powerful institutions can succumb to the ravages of time. Due in part to neglect and in part to nature's wrath, this church was once one of the wealthiest in its day (according to local mythology). Augustine Friers built this church atop Monte Santo (which translates to "Holy Hill") in 1602 and it has since been designated a UNESCO World Heritage Site.
Building this church, which had been one of the three greatest in the Iberian Peninsula, took five years. By 1837, the then Portuguese administration in Goa, with its harsh methods, had compelled the abandoning of the church in the state. By 1842, the church had disbanded and ceased to exist. At 46 metres, the laterite-built four-story church previously had four towers, but only one tower stands now. On your next trip to Goa, don't miss this must-see attraction!!! Goa is home to a plethora of stunning chapels and churches, and this list only scratches the surface.
Tourists go to see the church's historic and spectacular ruins, which include the 46-meter-high Bell Tower, the four-story arched laterite tower, ornate chapels, four altars, and a convent with a plethora of cells. Only the remnants remain of what was once considered the most important of the 3 Augustinian churches. The Archaeological Survey of India is in charge of maintaining these. The Archdiocese of Goa's church services can also be attended here.
There is no admission price to this popular tourist destination, which is open from 8 a.m. to 6 p.m. every day. Goa's Se Cathedral de Santa Catarina, popularly known as the Se Cathedral, is a historic building that you might want to see while you're there. Even if you don't believe in God, you should still go to church. For many centuries, the church stood proudly in its Portuguese Manueline architecture. Located on the Mandovi riverbanks, this shrine honors the memory of Saint Catherine of Alexandria.
The structure has been designated a UNESCO world historic monument because of its grandiosity. The Corinthian architectural style is evident in the church's interior. The church's tower has a golden bell, and the altar inside is its most prominent feature. In Goa, it's stated that this bell is the largest of its kind. Visitors of all faiths are welcome to take in the cathedral's splendour and the church's serene atmosphere.
Colva Beach
Colva Beach has miles of white sand and coconut palms running from Bogmalo in the north to Cabo de Rama in the south. It's a wonderful escape from the madness of the city because of its proximity to the Arabian Sea. Margao railway station, 33 kilometres from Panjim, is the nearest one for this part of South Goa.
Weekends are particularly busy in Goa's Colva Beach, which is a popular destination for domestic Indian tourists. In the colonial period, this beach served as a getaway for the aristocracy of Margao. Today, it is one of the most popular tourist destinations in Goa. Beautiful old patrician villas and mansions still dot the landscape in this community, which is well-known for its design brilliance. Water sports like jet skiing and speedboat rides can be enjoyed at Colva Beach thanks to the presence of lifeguards.
There is a 1630 church in the village of Colva called Igreja de Nossa Senhora de Piedade (Our Lady of Mercy) that attracts tourists. Shacks, restaurants, and bars abound along the beachfront, making it an ideal destination for tourists. Although the nightlife in Colva is lively, the number of rave events is low compared to the North Goa beaches. November through March is the finest time of year to visit this popular beach.
Fort Aguada
In addition to its world-famous beaches, Goa features a plethora of historical sights that will transport you back in time. Goa's Fort Aguada is a must-see destination. Of its historic importance, it is a popular tourist destination. The fortifications and moat around the building are impenetrable, however, it is now dry. A spectacular view of the water and terrain may be seen from the fort's lighthouse. While the rest of the castle is open to visitors, a portion of it has been transformed into a jail. Every day, from 8:30 a.m. until 5:30 p.m., it is open.
Latin Quarter and Portuguese Mansions of Fontainhas
You'll fall head over heels in love with this Portuguese neighborhood's freshly painted, brightly colored houses with exquisite balconies and crimson-sloping roofs on every narrow, twisting street. Fontainhas in Panjim is one of the best sites to visit in Goa. It was designated a UNESCO world heritage Zone in 1984 because it reflects the Portuguese culture's 450 years of existence.
For those who want to re-live the past in Goa, this lovely structure is located below the hilltop neighborhood of Altinho. It is home to quaint bakeries, cafes, and art galleries, many of which belong to Portuguese families who still remain in the state. There was a water reservoir at the foot of the mountain called Fonte Phoenix or Fountain of Phoenix, which was built by the Portuguese during their dominance.
See St. Sebastian Chapel, which is home to many historical artifacts, or go up Altinho hill to see the Maruti temple and take in the picturesque views and tranquility of the Latin Quarter, all of which are unquestionably charming. The Fontainhas festival, which takes place in February, is a great opportunity to see the Portuguese cottages converted into art galleries displaying works that represent the Goan legacy.
Holidays allow you to relax and spend time with your family and friends. As a result, a vacation to Goa with children is an excellent idea for a family getaway. There are a variety of family-friendly activities to choose from when vacationing in this gorgeous location and to make your job easier we have made the best bucket list of spots in GOA that you should not miss out on during this summer visit. Happy visiting GOA.
India's 1st taxi price comparison & booking platform.
Affordable ac cab rides at your doorstep
India's affordable
taxi service