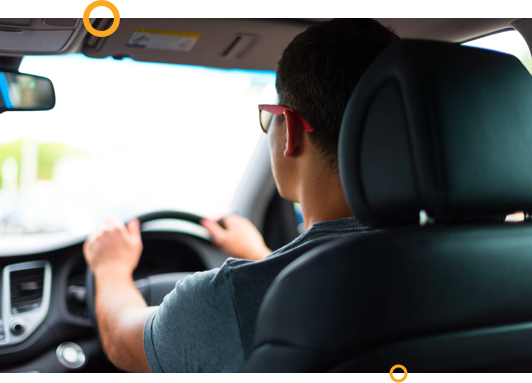 Unique Places To Visit In Pondicherry
We have all the information you need to plan your trip to Pondicherry's best attractions. Puducherry, one of India's nine union territories, has Tamil Nadu as a bordering state, and the main city is Pondicherry. Visitors from larger cities such as Chennai and Bangalore come to Pondicherry for a relaxing beach vacation. Since Pondicherry was formerly a French colony, it is the ideal place to experience the fusion of French architecture with Indian culture and heritage. All of Pondicherry's tourist attractions, from its warm beaches and informative museums to its cosy cafes and calm Auroville, are delightful and captivating. Browse our blog as we bring you all the essential information you need about the top locations to visit in Pondicherry if you plan a vacation there. Because of its seaside location, the ideal time to visit Pondicherry is between the months of October and March, when the weather is pleasant and the humidity is low. Because of its seaside location, the ideal time to visit Pondicherry is between the months of October and March, when the weather is pleasant and the humidity is low. The weather is great for exploring both the city's lesser-known gems and its more well-known attractions but we have come up with the best 10 unique places in Pondicherry that should not be missed out.
1. Auroville
Auroville, which means "City of Dawn" in English, is an experimental township. It was created by Mirra Alfassa, also known as "the Mother" and a spiritual partner of Sri Aurobindo. Auroville is one of the best places to see Pondicherry in one day. It is a great place to go if you want to find peace on your trip. To bring people from different regions of the world together, regardless of religion, creed, caste, etc., Auroville brings in tourists and locals who want to try living together in peace. In the middle of this community is the Matrimandir, which looks like a huge globe. It is a huge meditation centre where many people go to connect with their inner selves through meditation.
2. Sri Aurobindo Ashram
A journey to Pondicherry isn't complete without stopping by the Sri Aurobindo Ashram. This ashram was founded by a group of Shri Aurobindo's followers when he retired in 1910; it was later given to Mirra Alfassa, also known as the Mother, a spiritual partner. Tourists, spiritual seekers, and locals alike flock to the ashram to learn about more Sri Aurobindo as well as the Mother, who both spent significant time in this location, and to practise or discover Integral Yoga, a kind of yoga that seeks to transform person's existence into the life of god.
3. The Chunnambar Boathouse
The Chunnambar Boathouse, located at the point where the Chunnambar River empties into the Bay of Bengal, is a wonderful place to have a picnic on the backwaters. Watersports, dolphin watching, and fun on the water in motorboats, paddle boats, rowboats, and more can all be found at Paradise Beach, which is easily accessible via ferry from Chunnambar Boathouse. Paradise Beach in Chunnambar, also known as Plage Paradiso, and the tranquil backwaters of this area make it one of the top tourist destinations in all of Pondicherry. Play beach sports, soak up some rays, and refuel at one of the many neighbouring eateries.
4. Pondicherry Museum
In the Pondicherry Museum, you may immerse yourself in history by viewing the displays of artefacts and exquisitely crafted bronze statues from the Chola & Pallava empires. The museum exhibits items from Arikamedu that were unearthed during several excavations and is famous for its group of 81 bronze statues, one of the greatest collections from the Chola Dynasty. Visiting this museum, which is widely regarded as one of the best in Pondicherry, would take you significantly longer than two hours.
5. Our Lady Of Angels Church
Our Lady of Angels Church (Eglise de Notre Dame des Anges) is the fourth-oldest church in Pondicherry and a famous tourist attraction. Also unique among churches, this one celebrates the Eucharist in three tongues: French, Tamil, and English. One of the most significant religious monuments in Pondicherry, Eglise de Notre Dame des Anges was built spectacularly in the Greco-Roman style architecture and is home to a statue of Joan of Arc gifted to the chapel by the Mayor of Puducherry in 1919.
6. Pondicherry's Historic Lighthouse
Pondicherry's historic lighthouse, built by the French in the 19th century, is a wonderful and interesting edifice. A newer lighthouse with a birds-eye perspective of the city has replaced this one, which previously helped mariners navigate the Red Hills with its beacon. The 29-meter-tall sculpture, which has a square shape and a spherical tower, is a popular tourist destination in Pondicherry.
7. Paradise Beach
The sand on Paradise beach is finer and more delicate than the sand on Auroville beach, which is grittier. As a result, they provide the ideal setting for playing sports and having some fun. The water at the beach has a true blue hue, and the sand has a golden and silvery sheen to it. This beach is a genuine paradise. To get to this golden paradise, you have to take a boat through some backwaters, which is a truly spectacular experience. This is just one of the attractions in Pondicherry that you simply must not miss if you go there.
8. Gingee Fort
Gingee Fort is widely regarded as one of the city's must-see attractions in Pondicherry. In 1921, the fort was designated a national monument after receiving the honour. In addition to being a remarkable example of architectural achievement, it is also notable for being one of the state's very few forts. Those with a passion for history and architecture should make a point to visit this location during their time in Pondicherry.
9. The Jawahar Toy Museum
The Jawahar Toy Museum in Pondicherry is a one-of-a-kind destination that the whole family can enjoy. This museum, as its moniker suggests, is dedicated solely to displaying a large range of toys & dolls with the intention of captivating and entertaining young visitors. Nearly 140 dolls, all dressed to the nines and ready to be admired, are on display at the museum. There are dolls and toys from all around the world at this museum, and they've been brought here and properly displayed with labels so that kids can learn their names as they explore. We recommend including the Jawahar Toy Museum in your schedule of attractions in Pondicherry, as it will transport you again to your own childhood and bring back many fond memories.
10. Modern And Historical Coexistence In White Town
Given its compact size and wide range of attractions, Pondicherry ranks among the world's top travel destinations. Its bright streets, friendly locals, jazzy nightclubs, and buzzing markets are all testament to the city's rich cultural history. In order to get the most out of your visit to this former French town, you should go to the White Town. White Town, Pondicherry, is home to a wide variety of interesting attractions. Stylish cafes, upscale boutiques, and warm yellow architecture await you in this culturally significant area of Pondy. You can also meet locals and learn about their way of life through conversation. Make sure to try the Promenade Hotel's delicious Tamilian and seafood dishes while you're in town.
Do you have a departure date in mind now that you've finished compiling your detailed itinerary of the top 10 attractions in Pondicherry? At this point, there is no better moment to start. Explore all that this charming coastal town has to offer with the support of TAXIDA to start your journey to pondicherry right away with your loved ones.
India's 1st taxi price comparison & booking platform.
Affordable ac cab rides at your doorstep
India's affordable
taxi service