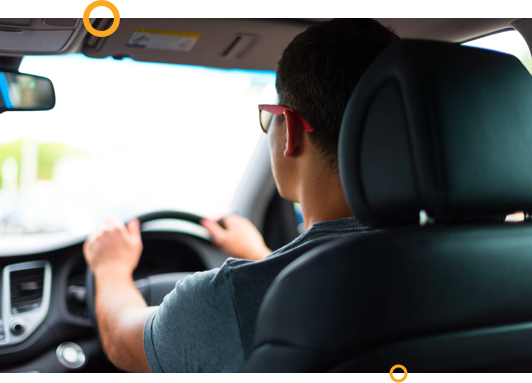 Unexplored Places In Coimbatore
The beautiful landscape of Tamil Nadu surrounds the city of Coimbatore. Coimbatore, nestled as it is in the midst of the Ghats, is surrounded by all that is great about South India. The best destinations for tourists to visit in the vicinity of Coimbatore are located in and around the cities of Ooty, Tiruppur, Palakkad, Pollachi, and Mettupalayam. Natural beauty abounds in every direction in this well-known hill station in southern India. Coimbatore has a lot to offer with its abundance of tropical woods, valleys, waterfalls, and rushing rivers.
Stop at Coimbatore on the way to the south. Coimbatore is a popular tourist destination because of its beautiful natural setting, which is filled with mist and smells like coffee and spices. Enjoy a few days in the area and organize day trips to the various intriguing attractions that can be found close to Coimbatore. These locations are convenient and sure to captivate you. We've compiled a list of the top 10 attractions and destinations within easy driving distance of Coimbatore.
1. Vydehi Falls
Snapshot of Vydehi Falls in Coimbatore about 35 kilometres from Coimbatore is where you'll find the beautiful Vydehi Waterfalls. Vydehi Water Falls is among the most well-known waterfalls in Coimbatore, and visitors should not miss out on seeing it for themselves.
The natural splendour of the falls has attracted many sightseers. Hire a taxi or cab to the luxurious Vydehi waterfalls. In the event that you are organising a trip to Coimbatore, this should be at the top of your list of must-see attractions. To truly make their trip memorable, visitors should go to these falls and take in the utter delight of the serene environment.
2. Bellikkal Hill
"Happy Times Hill" - The mountains of Bellikkal will take your breath away, and you may spend your time there in pure relaxation without worrying about a "to-do" list. Rather than a hundred other attractions, it will captivate you with its beauty, peace, and quiet.
"The Tamil Nadu village of Bellikkal can be found in the southern part of the Sigur Plateau. Even though it's small and hard to find, this hill station is just as picturesque as those in the Himalayas. If you've ever been to Bellikkal, you'll always long to go back.
3. Silent Valley National Park
Indulging in Nature's Peace and Quiet at Silent Valley National Park - You've arrived at the most wonderful part of southern India. A trip to Silent Valley National Park, located not far from Coimbatore in the Indian state of Tamil Nadu, is sure to brighten your spirits. Located only a short distance from Palakkad Railway Station, this valley is one of the most popular tourist destinations in Coimbatore. The Nilgiri Biosphere Reserve, which includes the national park area, extends from the northern Nilgiris Plateau to the southern Mannarkkad.
"There are over one hundred and ten species of orchids, about thirty-four species of animals, over two hundred species of butterflies, four hundred species of months, and one hundred and twenty-eight species of beetles in Silent Valley. Visit the nature preserve and enjoy the diverse array of plant and animal life that calls it home.
4. Ketti Valley
Views and rustic settings await you at Ketti Valley. Ketti Valley is located in the Western Ghats, a mountain range known for its verdant mountains and valleys where tea is grown. Travellers returning from Dodabetta Peak will pass through Ketti Valley in the Nilgiris region. The nicest scenery in and around Ooty can be found here, so rent a car or a motorcycle and explore the area at your own pace. A must-see destination for any visitors to the area of Coimbatore.
5. Beypore beach
Beypore beach, near the mouth of the Chaliyar River, was an important stop for early Chinese and Arab travellers since it served as a port and fishing harbour. The famed Pulimoodu bridge, a 2-kilometre-long stone structure, draws many visitors to this beach near the Kozhikode Railway Station. If you're looking for a cheap vacation spot close to Coimbatore, you can't beat this one.
6. Palakkad Fort
Learn About This Old Place this historical site, better known by its nickname, Tipu's Fort, is included among the attractions close to Coimbatore. Back when the region was ruled by the Mysore dynasty in the 18th century, the great general Hyder Ali renovated the fort. Because of this, Tipu Sultan, Hyder's son, is honored with the naming of the fort. It is today one of the most popular tourist destinations in Palakkad because of the efforts of the Archaeological Survey of India, which is responsible for maintaining the site.
7. Rock Garden
The Rock Garden is a copy of Chandigarh. If you are looking for places to visit near Coimbatore that are less than 200 km away, you should go to the replica of Chandigarh's Rock Garden in Palakkad. It opened in 1996. Nek Chand Saini has made a lot of art out of things that would otherwise be thrown away. If you are planning a family trip, make sure to check out this one with your kids. It will help them learn more about art and creativity. This is one of the best places for a one-day trip near Coimbatore.
8. Seetharkundu
View from Seetharkundu: Natural and Mythological Treasure TroveThe abundance of religious content at this landmark is one of its main selling points. Sita of the Ramayana rested here for a while on her way back from Sri Lanka, so the legend goes. The combined flow from these waterfalls forms a stream that eventually becomes the River Gayathripuzha. The area around this spot is home to a tall, thick tree that many consider to be her final resting place. An intimate Devi shrine has been set up close to this tree. When you come here, don't forget to stop at the breathtaking waterfalls.>
9. TNAU's Botanical Garden
For the Outdoorsy: TNAU's Botanical Garden The TNAU Botanical Garden is a 300-acre oasis in the heart of Coimbatore, home to a diverse and unique assortment of plant life. The garden is well-kept and displays a wide variety of beautiful flowers, from marigolds to lilies.
10. VOC Park and Zoo in Coimbatore
Located in Coimbatore, VOC Park and Zoo is a popular amusement park and zoo frequented primarily by locals. It is also known as V.O.Chidambaranar Park. Families love to bring their children to the park and zoo for picnics so that everyone can have a great time and the kids can learn about animals. Children and adults alike will enjoy the park's playground, aquarium, and Jurassic Park attractions. This is the kind of setting that inspires people to start writing stories. There are around 500 birds, mammals, and reptiles of about 30 different species living at the zoo.
Coimbatore has beautiful surroundings. This apartment is great for a weeklong or weekend break. Enjoying the local customs and culture while sightseeing shouldn't take more than 4-5 hours for a travel enthusiast. Plan a journey to Tamil Nadu for a vacation like no other, and bring extra clothing in case you want to extend it.
India's 1st taxi price comparison & booking platform.
Affordable ac cab rides at your doorstep
India's affordable
taxi service