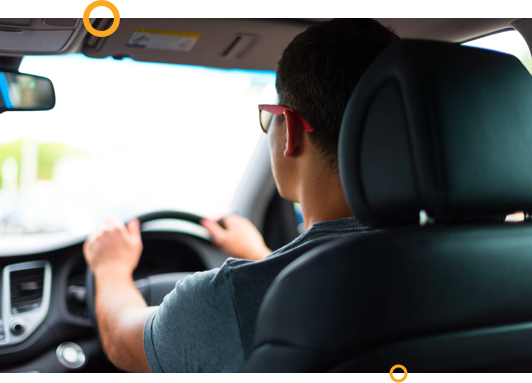 Things to Remember When You Hire an Outstation Taxi
When we travel, one of our favourite things to do is to drive to the most picturesque destinations. However, disagreements arise when families and friends share a car to decide who will make the return trip. Self-driving vacations add extra stress and responsibility to your trip, and nobody wants to be the designated driver on vacation. Therefore, using a taxi service is generally the most convenient option.
It makes perfect sense to rent a car when travelling or somewhere far away from home. It helps you save money and avoid relying on public transportation timetables, which can be erratic. Both first-time renters and seasoned road warriors may feel overwhelmed by the procedure of reserving a car from Taxida.
Taking advantage of an out-of-town taxi service is a great idea for weekend trips or short vacations lasting three to four days, especially if you plan to do a lot of moving around and exploring along the way. This is especially true if public transportation is unavailable at your intended destination. There are a few things to keep in mind when booking an out-of-town cab.
When planning a vacation to a remote location, it is important to keep in mind the following 10 points:
1. The appropriate category of the cab for the total number of passengers
When travelling by car, the experience isn't enjoyable if it's not comfortable. Because of this, you need to check if the automobile has enough space for everyone at your party. At the same time, you need to be certain that you don't wind up booking a large automobile for only two or three passengers. People who travel with a significant amount of luggage are advised to steer clear of hatchbacks and opt instead for larger vehicles. The decision between a gasoline and diesel engine is another crucial one to make.
2. Budget Friendly
One of the most advantageous things is making sure that you stick to your financial plan for everything. A vacation in which we don't have to worry about money is the single greatest source of joy for us. Even having to pay a nominal amount more than originally agreed can put a damper on things. It is imperative that you investigate the pricing policies of your taxi service, even though you are trying to be fiscally responsible. You need to make sure that you have a good understanding of everything that is included in the package that you purchased. Determine all of the specifics in advance to spare yourself the stress of making decisions at the eleventh hour. The driver's allowance is often included in the package with the majority of organizations, however, certain businesses may charge an additional fee for it. Maintaining an estimate of your vacation budget will assist you in making appropriate payments. Check your estimations on outstation cabs Chennai this will give you unbelievable pricing compare to top taxi brands
3. What is the company's policy on one-way trips?
A significant number of businesses, particularly those catering to smaller communities and locations that see fewer tourists, only offer return journeys. Because of this, you will end up paying a higher total price for a round journey, even though all you needed was to be dropped off at your location. Therefore, you need to choose a car rental provider that provides one-way drop-offs for its customers. One of these taxi firms, TAXIDA provides services in many locations, which guarantees that you will be dropped off exactly where you want to go with the eligible discount on any of their services. To receive the discount on this page, simply enter the code MYTAXIDA & get a 10% discount up to INR 50 on your first booking with Taxida
4. Pickups at the Airport
When we arrive at a new location, we frequently make the mistake of renting a car and driving ourselves to the city centre from the airport before taking a taxi to the next location. This causes us to lose valuable time at the new location. As a result, making arrangements for a cab that will pick you up directly from the airport is the most time- and effort-efficient option. You'll economize on time and save the excessive costs associated with paying for airport shuttles to the city if you do it this way. Therefore, choose the right rental car business that can give you the best discount for airport visits Use code FLY10 & get a 10% discount up to INR 50 for all airport trips with TAXIDA.
5. Expert Driver
Before you set out on the trip of your choice, you should make sure that the history of your driver has been thoroughly investigated. The individual who will be driving you must have characteristics such as promptness, friendliness, professionalism, cleanliness, and courtesy. Your designated driver needs to have a comprehensive understanding of all the possible routes to your location and should be proficient in road mapping. And if that's not the case, you should double-check that the automobile you rented comes with a good navigation system and a GPS.
6. Convenient service to the consumer
There is nothing more frustrating than when someone simply does not pick up your call when you are trying to reach them urgently. If you are on a road trip and run into any kind of problem, the ability to speak to a representative from the agency who can assist you is an absolute must. As a result, you need to rent a cab through a company that provides support for all of your questions and concerns around the clock.
7. Protected and Guaranteed
Any travel company will make ensuring your safety its top priority. As a result, the driver who is assigned to you must have the appropriate credentials, including a valid license and complete familiarity with all applicable laws and guidelines about the operation of a motor vehicle.
8. Dependable and worthy of trust
Your taxi service must be entirely dependable at all times. We are confident that you would not want to show up late if your driver is either late for the appointment or makes the spur-of-the-moment decision not to show up at all. In light of this, it is important to investigate the past experiences of travelers, who have used the outstation taxi services. Select the option that appears to be the most trustworthy and dependable after conducting your research.
9. Extra expenses incurred
When you are making plans to travel via taxi, it is important to consider all of the expenditures associated with the trip. Find out if your taxi company covers the cost of the petrol or if you will be expected to make additional payments for the fuel. Another reason why you need to map out your route in advance is so that you can select one that has the most possible gas stations along it. You should also determine whether or not to have any toll gates. Also, if you intend on stopping for food along the route, will the company charge you extra money for the waiting period, and if so, how much? Take into account all of these costs while planning your trip so that you can get an idea of how much money you'll need to complete your trip.
10. Deals Tailored to Businesses
You might be shocked to learn that you can purchase travel packages through your company for your typical commute to and from the office. If you are an entrepreneur, you also can easily book taxis for your staff members. Find a car rental company that can provide you with transportation from beginning to end at affordable ratesThis will be beneficial for both the company and staff members. You should go with TAXIDA Cab since they provide the greatest customer service in the industry. Any day of the week, from any location, at any hour, we can get you a ride. Because we are here to assist you around the clock, you no longer need to be concerned about the difficulties associated with your upcoming trip.
It is expected that going on a trip will help you recover from all of your exhaustion and stress, give yourself a sense of renewed vitality. The finest approach to relax and be presentis unquestionably to take a lengthy and enjoyable road trip. Therefore, you should get a rental cab with TAXIDA so that you may travel to your desired location in luxury. If you need assistance booking your next trip with us, please get in touch with our team so that they can create the ideal travel itinerary for you. They will also make sure that you have a pleasant ride throughout the entirety of it by providing you with virtual assistance at all points in time.
India's 1st taxi price comparison & booking platform.
Affordable ac cab rides at your doorstep
India's affordable
taxi service