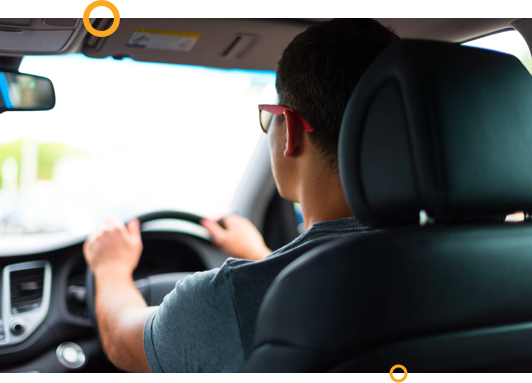 Best places to visit in Bangalore
City of Bangalore is the state capital of Karnataka and the information technology center of India. It is known for its vibrant nightlife and beautiful parks. Because of the meticulous upkeep of its parks, Bangalore is also referred to as "the Garden City." The city of Bangalore is lovely and has a lot to offer, from enormous amusement parks and stunning art galleries. Also it has renowned educational institutions and colleges in the world. Many different types of businesses, including software corporations, heavy industries, telecommunication companies, and defense agencies, call Bangalore their home. At the moment, it is one of the most important IT exporters and metropolitan cities in India with the quickest rate of growth.
The following types of attractions can be found in Bangalore: amusement parks, botanical gardens, adventure and nature camps, bridges, churches, film studios, forts, gardens, hills, ice games, malls, monuments, other attractions, palaces, planetariums, science museums, street food, temples. You want to explore Bangalore but you don't know which streets offer the most interesting opportunities? Here are some of our top recommendations for the greatest sites to see in the city. Don't miss these 15 Best Tourist Attractions in Bangalore.
1. Lal Bagh Botanical Gardens
This botanical garden is undoubtedly one of the most stunning tourist destinations in Bangalore, and possibly also in India. The garden was initially constructed by Haider Ali, but Tipu Sultan made later alterations to it. In the center of the garden is a glass structure that was modeled after the Crystal Palace in London. The garden is exquisitely laid out with 1800 different varieties of plants, trees, and herbs planned on total of 240 acres.
2. Tipu Sultan's Summer Palace
Tipu Sultan Fort, which is one of the most fascinating tourist destinations in Bangalore and can be found in the heart of the city's busiest market district. It is the perfect example of the artistic brilliance that formerly flourished in this region. Tipu Sultan, the king of Mysore, had a summer palace known as Rashk-e-Jannat built for his pleasure. The heroism displayed on the battlefield is largely responsible for the ruler's widespread acclaim. The palace is a classic example of architecture of the region and has solid columns in addition to themes. The region has a strong thirst for art and culture. The palace, which is an excellent illustration of Indo-Islamic architecture, serves as an excellent illustration of this style of building
3. Bangalore Palace
Windsor Castle in England served as the inspiration for the architecture to build Bangalore Palace, which was constructed in 1887 by Chamaraja Wodeyar and is now considered to be one of the most popular tourist destinations in Bangalore. The evocative palace is characterized by its defensive arches, towers, architecture in the style of the Tudor period, and verdant lawns. Additionally, the palace's interior features intricate wood carvings. It is the location of the current residence of the royal family at this time.The Wodeyars of Mysore have been given credit for laying the foundations of the palace.
4. Cubbon Park
Richard Sankey was the one who built the park, which spans an expansive area of land that comprised 300 acres. This enormous park, which features lawns that are meticulously cared for, is deserving of special recognition. The park is one of the most well-known destinations for people in Bangalore with their close friends because it contains statues of well-known figures.
5. Nandi Hills
Nandi Hills is the place to go if you want to experience nature. This hill station is located 60 kilometers away from the city of Bangalore. It is known for its strong monolithic granite mass that provides the best vista. Both the Palar and Arkavathi rivers have their beginnings in this region. The revered Nandi temple, which can be found at the summit of the hill. It is perched at an elevation of 1478 meters above the water so this place is having perfect climatic conditions all 365 days.. Amruth Sarovar, Tippu's Summer Palace and Fort, Horse Way, the origins of the Palar and Arkavathi rivers, Yoga Nandeeshwara Temple, and Tippu Drop are some of the sights that visitors can enjoy while they are in this area. Here at this location, there is a playground specifically designed for youngsters, and it features first-rate amenities that are geared toward elevating the spirits of young people.
6. Bannerghatta National Park
Bannerghatta National Park, which is located 22 kilometres outside of Bangalore. It is a protected haven, as it has a wide range of plant and animal species. This national park was formed in 1971 and covers a large area that is around 104.27 square kilometres in size. Within the boundaries of the park are a number of different establishments, one of which is the very first butterfly park in India. In addition to these, there are 10 Reserve Forests inside the Anekal Range of the Bangalore Forest Division, as well as an aquarium, zoo, children's park, crocodile farm, snake park, and park dedicated to prehistoric animals. Additionally, you may get up and personal with the magnificent wildlife that resides here by participating in a jungle safari, which is a common kind of recreation that can be found in this region. The small, well-defined areas of Bannerghatta National Park that are designated as wildlife habitats are the highlight of the park since it nearly ensures that visitors will see wild creatures there. People travel in enclosed vehicles such as buses and safari vans for safety purposes.
7. The National Gallery of Modern Art
The National Gallery of Modern Art was only recently inaugurated on February 18, 2009, and it is situated in the Manikyavelu Mansion, a heritage building that has been restored and is located on Palace Road in Bangalore. The Jaipur House serves as the location of the primary museum; the New Delhi, Mumbai, and Bangalore locations are simply successive branches of the same institution. The world-class collection features more than 14,000 outstanding works by modern and contemporary artists. Highlights of the collection include magnificent paintings and sculptures created by artists such as Raja Ravi Verma, Jamini Roy, Amrita Sher-Gil, and Rabindranath Tagore. The property, which encompasses an area of around 3.5 acres and boasts beautiful green gardens with brightly blossoming flowers, is the epitome of seamless integration between contemporary architectural concepts and the grace of time. The two-story museum, which is housed in a residential building designed in the colonial style and was formerly used as a summer home for the Raja of Mysore, features huge halls, rooms that are well-lit and airy, and exhibits some of the finest works of art from bygone eras. The storehouse displays the cultural essence of India dating back to the 18th century and before. In addition to letting in plenty of natural light and providing a lovely view of the verdant lawns outside, the rooms' large windows are also a design feature that adds visual interest. The art gallery serves as a gathering place for art historians and enthusiasts because it is equipped with a sizable auditorium, a gorgeous canteen, and a reference library.
8. Vidhana Soudha
The vibrant city of Bengaluru is home to the Vidhana Soudha, a popular tourist destination and the secretariat and State Legislature of Karnataka. It ranks as one of India's largest state legislature buildings. It's got 4 stories and a basement, and it's got 4 different entrances. This South Indian landmark, sometimes referred to as the "Taj Mahal of the South," never fails to impress visitors with its graceful majesty and majestic reputation. On Sundays and holidays, the entire structure is illuminated, making for a beautiful picture. This edifice, which stands at an impressive 150 feet in height, is a fine example of the Neo-Dravidian style.
9. Wonderla
Wonderla Amusement Park can be found about 18 kilometres from the city centre. Anyone who comes here will have a good time, since it never fails to provide entertainment for its guests. Wonderla, which occupies a massive 84 acres, boasts more than 60 exhilarating and thrilling attractions, both aquatic and terrestrial. Wonderla's extensive facilities and variety of additional attractions help to make it one of the best amusement parks in the country. Large groups of people often visit here.
10. Chunchi Falls
The river Arkavati produces the about 50-foot-tall Chunchi falls. Just 83 kilometres (km) outside of Bangalore, Chunchi Falls is a scenic stop on the road to Mekedatu and Sangama in Karnataka. In contrast to the stony valley of Mekedatu, the confluence of three rivers at Sangama makes for a lush and fertile landscape. Having a picnic here is a common occurrence. Named after a native American pair, the Chuncha and Chunchi. These waterfalls are a great place to get away from it all because they are hidden from the hustle and bustle and are typically empty. Near the Chunchi Falls, there is a lookout tower that provides visitors with a breathtaking vista of the surrounding rocky landscape and lush deciduous forest. Adventurous types can enjoy a trip to the falls and the surrounding area. One can find a power plant before reaching the Chunchi waterfalls. Before this power plant was built, Chunchi Falls had plenty of water. However, since the power plant was built, the water level in Chunchi Falls has dropped dramatically. It's not a good idea to risk injury by getting too close to the falls. There have been accidents at Chunchi Falls in the past. Since accidents are more likely to occur when the area is unoccupied. Strong undercurrents and crocodiles make this area unsafe for swimming.
11. Iskcon Temple
Iskcon Temple, located to the west of Chord Road on the hill popularly known as "Hare Krishna Hill," is a popular tourist destination due to its religious significance and stunning architecture. The Neo-Classical architecture and fittings showcase a stunning synthesis of cutting-edge modernity and classic elegance. This temple in Bangalore is devoted to Krishna and Radha, like many other Iskcon temples around the world. All four of the temple's 'gopurams' are linked by a glistening glass roof. The temple's allure stems from its elaborate design, which includes waterfalls, arcs, and ceilings. The ceilings of the 10,000 square foot "Hari Naam Kirtan" hall, which have been adorned with magnificent paintings, are just as impressive as the rest of the decor. Another well-liked feature of the temple is the Iskcon Vedic Theatre. This is not all the temple has to offer, though; there is also a Vedic museum and an exhibition hall.
12. The Jawaharlal Nehru Planetarium
The Jawaharlal Nehru Planetarium is a major tourist draw in Bangalore, especially among the city's many scientific buffs. Teaching people useful information about our world and the universe is the planetarium's primary goal. Everything you ever wanted to know about our solar system's history, from planetary evolutions to star births to the nature of gravity, may be learned in the planetarium. Though The Sky Theatre is the main draw, there are plenty of other exciting things to do here. The Planetarium is an interesting centre of useful scientific information.
13. Male Mahadeshwara Hills
Hill towns like this one, tucked away in verdant forests, are ideal vacation spots for ecotourists, religious pilgrims, and adventurers. A trip to this beautiful location has a restorative effect on body and mind. It is possible to have an exciting trekking trip on the charming hillside because there are numerous pathways to choose from. In the heart of a verdant woodland belt may be found the stunning Mahadeshwara temple, dedicated to the Hindu god Shiva. There is a wide variety of animals in the protected forest, such as elephants, sloth bears, sambhars, bison, leopards, and tigers.
14. Shivasamudram Falls
The first hydroelectric power station in Asia was built in this area. There is no way you should miss this if hiking is your thing. You'll have a great time on the two-kilometre hike through the verdant forest that leads to the waterfall. If you can, plan your trip to the falls around the months of June through September for the best possible view of the mighty waterfall in action.
15. Skandagiri
Skandagiri, a beautiful hill 70 kilometres from Bangalore on the Bellary Road not far from the Nandi Hills, is among the Nandi Hills. Visitors to Bangalore travel from far and wide to experience the thrill of paragliding here. It's beautiful, making it a great option for a weekend trip from Bangalore. Hilltop fortifications from the 18th century are in disrepair, and the hilltop itself is uninhabited. Near the fort lies a shrine, and the peak itself is fantastic for night hikers, bird watchers, and adrenaline junkies. There's a stone building at the peak of the hill where you can take a break. Our blog is written with the intention of piqueing your interest in visiting one of the most populous cities in the country. See these attractions in Bangalore, and we promise you won't regret your trip. Plan a vacation to Bangalore so you can see all of the great sights we've discussed. While at Garden City, you will have an adventure you will never forget but Comfortable transportation is of paramount importance, and we make that a reality by allowing you to reserve any kind of cab at a very affordable rate with a fantastic chauffeur book one way taxi bangalore.
India's 1st taxi price comparison & booking platform.
Affordable ac cab rides at your doorstep
India's affordable
taxi service