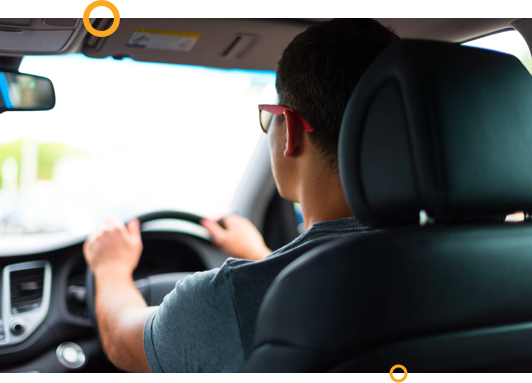 Best One Way Taxi In Chennai
When only going one way, it seems wasteful to pay for a round-trip ticket, isn't it? The Return Fare Doesn't Seem Fair in Chennai along with the sudden peak time hikes with most of the Drop Taxis So now which one-way taxi services in Chennai that we should rely on? And who operates as a standard and the best drop taxi service for one-way trips only. The word "Drop Taxi" has garnered an ever-increasing amount of attention, which has resulted in the creation of a number of brands that use permutations of the term. The word "Drop Taxi" is getting more and more attention, which has led to the creation of a number of brands in recent years, and that is the reason why there are a lot of Drop Taxi Chennai and other companies like it that have become more popular. There are again a number of taxi companies with this one-way drop service, which makes it hard for customers to choose a service provider with the best prices and customer reviews to choose one with confidence. You can even book a drop taxi in a number of ways by scrolling through the endless Google results, calling every drop taxi provider to get quotes, and doing the algebraic math with tolls included/excluded, driver bata included/excluded, and night charge fiascos
But, to make your trip planning easier, Taxida compiles only the list of the best drop cab services, for you to pick a drop taxi, after a lot of work, Or, you can just go to taxida. in and tell us where you want to pick up and drop off. We'll do all the hard work for you and put together all the reliable drop taxi services, along with their prices and ratings, so you can book one that fits your needs. That's how easy it is to book a drop-off taxi with Taxida.
ONE-WAY DROP TAXI
This is a one-way drop cab ride to get us from city to city. The pricing is surprisingly low. Completely secure and at ease as we embark on any trip. Drivers tend to be kind people. Our drivers are always prompt to the designated pickup location. In sum, ONE- WAY DROP TAXI is a reliable option. As a whole one – day drop taxi is fantastic but then they have a limit for Drop Trips - Minimum running must be 130 kms per day which is a drawback and also type of the vehicle has only two options and the extra charges for Hill Station Charges - Rs. 300 which makes it complicated
ONE WAY CALL TAXI SERVICE
One Way Call Taxi's premium taxi services will make each and every trip you take more enjoyable and less expensive. When you use their services their customer service representatives will work with you to find the most convenient transportation options, assign a reliable driver, and book tickets. They say there are no hidden charges all over their website but they have driver Bata and also The prices shown do not include GST. Additional fees, such as those for tolls, parking, and out-of-state permits, may apply. Bata 300 Driver. (Rs.600 if the distance is more than 400 kilometres) fees for the use of hill stations: 300Daily mileage requirements should not be less than 130 kilometres. There will be a.2 per minute waiting fee. Adding.2 to a regular one-way fare in Kerala
TAMILDROPTAXI
There are no surprises in our pricing structure since we adhere to the principle of complete invoicing transparency. No need to stress if your plans change; there is no penalty for cancelling with us. Book the most dependable taxi service from Chennai to Bangalore and get prompt pick-up and drop-off every time. Relax in the care of professional chauffeurs who have undergone extensive training for long-distance drives. Staff That Is Both Pleasant and Useful. If you're only interested in a drop-off, we provide a one-way taxi service at approximately half the cost of a round-trip cab
DROPTAXI
This a service that arranges taxi rides between cities. Sanviv Services Private Limited, an Indian company headquartered at No 286 GST Road, Chrompet, Chennai -600044, is the site's owner and operator. It operates as a travel agency and provides a variety of transportation services. For us, having to pay for a round-trip when we only needed a drop-off inspired us to launch this business. Taxis in the market typically charge round-trip prices, with the return trip being cited as the reason. To challenge the status quo, we have utilised information and communication technology. There is an additional fee for baggage.
TAXIDA
Last but not the least we accommodate our customers' needs; we offer several different ways for them to reserve a drop cab Chennai service through Taxida. Drop-off taxi service reservations can be made through any of the channels we've listed below. To reach us, please visit taxida.in and click on the link. We have an Android app that you can download here: Taxida car rental
In addition, you may always reach our dedicated booking service by dialling +91-89392 92000. Booking our drop taxi Chennai services in advance is also possible through a WhatsApp chat at +91-89392 92000, making it simple for customers of all ages to do so. you need a drop taxi in Chennai or in any other district of Tamil Nadu, Taxida has you covered with a comprehensive list of reputable companies offering their services in your area or wherever you happen to be going. This manner, we can lessen your travel worries while providing you with the most dependable drop cab service at the market's lowest rate. We are not restricted to any one location in Chennai for purposes of operation. When it comes to drop taxi services in Chennai, we've got you covered. Yes, we do offer drop taxi Chennai services; our cabs can be reserved from any location in the city, since we serve the greater Chennai area and beyond.
Pre-booking the dropping taxi Chennai cab services is a breeze, as our transparent price chart and positive customer reviews show that we never charge more than the originally agreed-upon fare.
India's 1st taxi price comparison & booking platform.
Affordable ac cab rides at your doorstep
India's affordable
taxi service