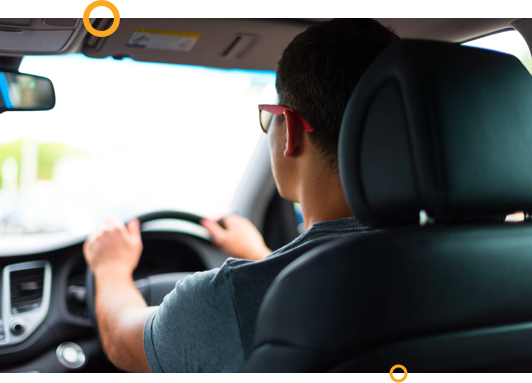 Best Tourist Places In Goa
Goa will captivate you immediately. Travelers rarely return from this gorgeous vacation spot melancholy or dissatisfied. Here you'll find more than seaside shacks. Goa is India's smallest and most diversified state. Goa offers too much to see in one trip. Goa's popularity in India will only grow. Goa is a terrific family vacation destination popular with singles and couples. Goa has beaches, shrines, churches, and forts. What's your goal? Or do you seek adventure? Goa has attractions for all tastes. Traveling to find oneself is the best way to encounter a new culture. Goa is a reasonably inexpensive vacation destination, yet you'll still have a fantastic time.
Harmal or Arambol
Goa's northernmost beach, Arambol, is located 90 km from Bambolim Airport & 43 km from the capital Panjim. Local and international musicians gather to Arambol to perform. Nearby freshwater lake is a popular tourist destination. During peak season, this beach is perfect for paragliding and kite surfing due to the strong winds. Summertime sunset celebrations at Arambol Beach feature music and dancing. The calm waves here are perfect for swimming and rowing. Goa's best-kept secret, Arambol, is a great place to relax. Chapora Beach is yet another must-visit. Goa's historic Portuguese fortifications draw tourists to the area. Goa's best-kept secrets, it's a must-see. Mapusa is 10 kilometres away. Its black lava rock, white sand, and palm trees draw hundreds of people each year. Tourists can disturb the atmosphere. Hikers and bicyclists love the beach's natural surroundings. This beach is great for beach & water sports. Chapora beach is known for windsurfing, jet skiing, and paragliding. Anglers also cast their lines from the sand. Visitors to Chapora Village, a nearby community, can buy handcrafted handicrafts.
Bandora's Mahalaxmi Temple
Another Goa attraction. Shri Mahalakshmi Temple is one of several Mahalakshmi temples in Bandode. The temple's plaques detail its ancient rites. Historiographers date this temple to 1413. Safto and Fato sneaked the goddess' idol out from the shrine at midnight, fearing persecution. The villagers still worship the goddess's footprints today. Years later, the deity statue from Colva was moved here with the first idol. Both of the temple's goddess representations are worshipped with great fervour. An annual goddess chariot parade is quite a sight. Don't miss this parade in Goa during this celebration.
St. Augustine Tower/Church
The ruins of Saint Augustine's Church show that even great institutions can crumble. This once-wealthy church has fallen victim to neglect and nature (according to local mythology). Augustine Friers erected this church on Monte Santo in 1602; it's a World Heritage Site. It took five years to build one of the three largest churches on the Iberian Peninsula. By 1837, the Portuguese authority in Goa had forced the abandonment of the chapel. The church disbanded in 1842. The 46-metre laterite church had four turrets, but only one remains. Don't miss this in Goa! This list merely touches the surface of Goa's chapels and churches. The church's ancient and impressive remnants include the 46-meter-high Bell Tower, a four-story arch laterite tower, ornate chapels, three altars, and a convent with many cells. Once considered the most significant of the 3 Augustinian churches, only ruins remain. The Indian Archaeological Survey maintains them. Here, you can attend Archdiocese of Goa services. This renowned tourist location is open daily from 8 a.m. to 6 p.m. Se Cathedral de Santa Catarina is a historic edifice in Goa. Even nonbelievers should attend church. The Manueline church stood for centuries. This riverside shrine honours Saint Catherine of Alexandria. The great building is a UNESCO world heritage site. The church's interior is Corinthian-style. The church's golden bell and altar are its most notable features. This bell is indeed the largest in Goa. All faiths are invited to enjoy the cathedral and church.
Goa Butterfly Park
A butterfly museum in Goa, Ponda, with more than 100 free-flying species. No cages or barriers separate the butterflies and wild plants in this conservatory. Goa's site is beautiful. This private park is owned by the neighbouring spice farm. Despite the many tourists who visit Goa each year, certain paradises remain undiscovered. Goa's conservatories is a nice location to relax after a day of sightseeing and shopping. Twenty to twenty-five types of butterflies are found year-round. Peak season has more butterflies and flowers.
Beach Colva
Colva Beach stretches from Bogmalo to Cabo de Rama with white sand and coconut palms. Its closeness to the Arabian Sea makes it a great city retreat. Margao railway station is 33 km from Panjim. Goa's Colva Beach is popular among Indian domestic tourists during weekends. In colonial times, Margao's elite visited this beach. It's one of Goa's top tourist spots. Beautiful old aristocratic homes and mansions still dot the landscape in this hamlet, which is well-known for its design genius. Lifeguards at Colva Beach allow jet skiing and motorboat rides. There is a 1630 church inside the village of Theresulting called Igreja de Nossa Senhora de Piedade (Our Lady of Mercy) that attracts travellers. Beachfront shacks, cafes, and bars attract tourists. Colva has a vibrant nightlife, but fewer raves than North Goa. Visit this beach from November to March.
Aguada
Goa's world-famous beaches are complemented by several historical sites. Goa's Fort Aguada is a must-see location. Of its historic importance, it is a popular tourist site. The building's walls and moat are impenetrable but dry. From the fort's lighthouse, you can observe the water and terrain. While the rest of the castle is open to visitors, a portion of it has been repurposed into a jail. It's open daily from 8:30 to 5:30.
Latin Quarter and Portuguese Mansions in Fontainhas
You'll appreciate this Portuguese neighbourhood's freshly painted, brilliantly coloured houses with gorgeous balconies and scarlet sloping roofs. Fontainhas in Panjim is one of the top sites to see in Goa. It's a UNESCO world heritage zone because it reflects 450 years of Portuguese culture. This magnificent structure sits below Altinho, a highland neighbourhood in Goa. It has many Portuguese-owned bakeries, cafes, and art galleries. There was a water reservoir at the foot of the mountain called Fonte Phoenix or Fountain of Phoenix, which was erected by the Portuguese during their control. Observe St. Sebastian Chapel, which has many ancient artefacts, or travel up Altinho hill to see the Maruti temple and the Latin Quarters tranquilly. In February, the Fontainhas event transforms Portuguese houses into art galleries showcasing Goan legacy.
Holidays let you relax with family and friends. Goa is a great family vacation destination. There are many family-friendly things to choose from when vacationing in GOA, so we compiled a bucket list of sites you shouldn't miss this summer. Happy visiting GOA.
India's 1st taxi price comparison & booking platform.
Affordable ac cab rides at your doorstep
India's affordable
taxi service